Exploring the Malaysia Digital Nomad Visa: A Pathway to Embrace Diversity and Thrive
In an era marked by global connectivity and a growing trend of remote work, the Malaysia Digital Nomad Visa has emerged as a bridge connecting professionals to a vibrant culture, affordable living, and stunning landscapes. The visa, also known as DE Ramatu Nomad Pass, beckons location-independent workers from the digital sphere to experience Malaysia's richness for up to a year, fostering a stronger sense of community and collaboration.
Unlocking Boundless Possibilities
The Malaysia Digital Nomad Visa opens doors to a year-long stay, making it an enticing prospect for those keen on soaking in the country's diverse tapestry. An annual income of $24,000 paves the way for individuals to embark on this unique journey, which extends to their dependents as well, ensuring that families can explore the wonders of Malaysia together.
Embracing Digital Excellence
Nationals hailing from all corners of the globe are welcome to apply for this visionary visa, provided they meet the minimum income requirements and work in the digital realm. The spheres of IT, digital marketing, content creation, software development, cyber security, and digital currencies are among the domains that resonate with the essence of this visa. To reinforce their eligibility, applicants need to furnish proofs of employment, income, and character.
An Invitation to Flourish
The Malaysia Digital Nomad Visa is not merely a document but an invitation to a thriving ecosystem. By wielding this pass, individuals gain privileged access to coworking spaces and services crafted exclusively for digital nomads. This initiative, led by the Malaysia Digital Economy Corporation (MDEC), is poised to stimulate a dynamic community of digital entrepreneurs within the nation's borders.
Uniting Families, Enriching Lives
The inclusive nature of this visa extends to dependents, encompassing spouses and children under 18 years of age. Their inclusion can be seamlessly managed through the application process, affirming that families can collectively enjoy the vibrant tapestry of Malaysia.
A Tapestry of Visa Types
For many nations, entry into Malaysia for tourism or business is facilitated without the need for a visa, permitting stays of up to 90 days. Notably, this privilege is extended to citizens of the United States, the European Union, the United Kingdom, Canada, Australia, and New Zealand. During their stay, a stamped entry in their passport legitimizes their time in the country.
A Fresh Dawn for Nomadic Explorers
As of October 1, 2022, the Malaysia Digital Nomad Visa emerged as a breath of fresh air, rendering an updated version of the pre-existing Professional Visit Pass. This evolution reflects Malaysia's commitment to innovation and embracing the dynamic world of remote work.
Pathway to Eligibility
The Malaysia Digital Nomad Visa necessitates being a digital economy professional with an annual income of at least $24,000. While this is the overarching criterion, a deeper dive into the requirements follows.
Financial Stability
Ensuring self-sufficiency during their stay is paramount for visa applicants. This assurance is delivered through evidence of employment and an annual income of more than $24,000. The recommended documents include:
Employment contract with a track record of at least three months.
Proof of income in the form of pay slips or personal income and bank statements
Bank statements spanning three months, coupled with an annual income statement from the bank.
The visa structure is accommodating, spanning freelancers, contractors, and business owners, encompassing both well-established and emerging sources of income.
Expertise in the Digital Landscape
To align with the essence of the visa, applicants need to showcase their prowess in a digital domain. Whether it's IP, digital marketing, content creation, cyber security, digital currencies, or software development, a comprehensive resume is key. This document highlights their experience and expertise, amplifying the essence of their digital journey.
Securing Health and Security
Demonstrating a commitment to well-being, visa applicants are required to possess health insurance or travel insurance with health coverage for their proposed duration in Malaysia. Although no specific coverage threshold is stipulated, this requirement enhances access to efficient healthcare facilities.
Maintaining a Clean Record
For long-term visa entry across the globe, presenting a "good character" is standard protocol. This is mirrored in Malaysia's expectations, necessitating a clean criminal record check or a letter of good conduct from the applicant's country of residence within the last five years. These documents bear the authoritative stamp of an Apostille for international recognition.
Navigating the Application Process
Step 1: Gathering Documents
The digital path commences with assembling the necessary documents, which must be digitized for online submission. The documents, most of which are expected to be in English, may necessitate authorized translations as well. A comprehensive list comprises:
Passport Copy
Passport Photos
Employment Contract
Proof of Income
Bank Statements
Yearly Income Statement
Updated Resume
Criminal Background Check and Letter of Good Conduct from the Home Country
Personal Bond Form
Health Insurance
Proof of Relationship for accompanying dependents
Step 2: Online Application Completion
Leveraging the power of the digital age, applicants must submit their applications online through the MDEC portal. After creating an account via email confirmation, the applicant selects the DE Rantau Nomad Pass application form. The form entails personal information, employment details, and anticipated travel companions. An integral part is the payment of fees, amounting to $221 for the principal applicant and $110 for each dependent.
Step 3: Await the Visa
Once the application is submitted, the waiting game ensues. An official response arrives within four weeks via email, signaling approval and providing documentation for printing. These documents facilitate a smooth visa issuance upon arrival in Malaysia.
The Unfolding Timetable
Upon submitting the application, a response is expected within four weeks. This prompt outcome paves the way for seamless visa issuance upon arrival in Malaysia. This moment signals the beginning of an exciting adventure within the bounds of the visa's validity.
Financial Aspects
In addition to document-related expenses, the visa application costs $221 for the principal applicant. A 75% refund on processing fees is available in case of denial, reflecting a commitment to fairness and transparency.
Navigating Tax Terrain
The Malaysian tax structure focuses on income earned within the nation's borders. Income stemming from foreign employment or freelancing does not attract taxation. However, local earnings warrant adherence to local tax regulations.
| | |
| --- | --- |
| Taxable income band RM | Tax rate |
| 0 to 5,000 | 0% |
| 5,0001 to 20,000 | 1% |
| 20,001 to 35,000 | 3% |
| 35,000 to 50,000 | 8% |
| 50,001 to 70,000 | 14% |
| 70,001 to 100,000 | 21% |
| 100,001 to 250,000 | 24% |
| 250,001 to 400,000 | 24,5% |
| 400,001 to 600,000 | 25% |
| 600,001 to 1,000,000 | 26% |
| 1,000,001 to 2,000,000 | 28% |
| 2,000,001+ | 30% |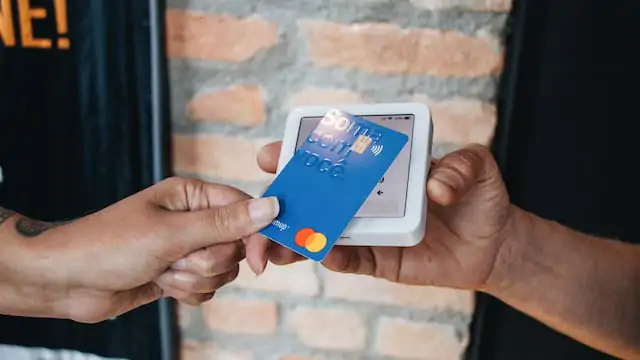 Embracing Financial Freedom: Bank Account
The visa unlocks the opportunity to establish a bank account in Malaysia. While traditional banks require documents such as identity proofs, legal residence validation, and employment verification, online banking options are gaining traction.
Although they circumvent the need for employment validation or minimum deposits, certain financial services may have limitations.
Avenues in the Event of Denial
In cases of visa denial, recourse options are limited, given the recent launch of the Malaysia Digital Nomad Visa. Rejection reasons are likely to be detailed in the email response, allowing for potential rectification in subsequent applications. The interpretation of "digital economy work" remains fluid, offering an avenue for continuous exploration.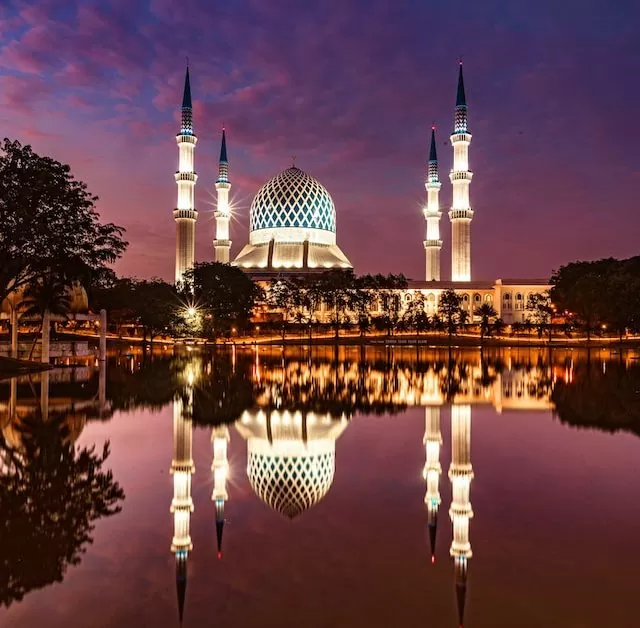 Malaysia has traditionally been a favorite destination for expats, and InterNations has named it the greatest country in the world for expats in 2021. Many digital nomads are expected to join them with the new digital nomad visa.
Malaysia provides a tropical environment, a low cost of living, and a hospitable culture and community. While Islam is the official religion, it is far more flexible than in other Islamic nations, and Buddhism, Christianity, and Hinduism are also commonly practiced.
The local infrastructure is quite strong in terms of housing, internet, and foreign product availability, crime is minimal (though petty thievery in tourist areas does happen), and it is a major center for traveling much of the rest of Asia. Singapore and Thailand are neighbors.
Unveiling Attractions and Best Places to Visit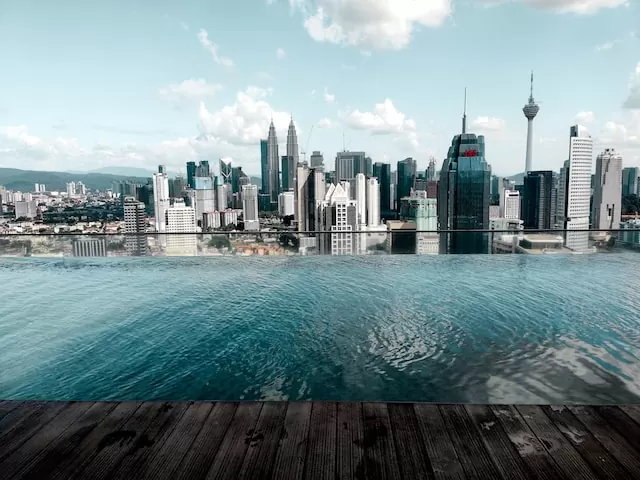 Kuala Lumpur
Kuala Lumpur, the spirited capital of Malaysia, stands as a vibrant crossroads where cultures converge, and opportunities abound. With a pulsating energy and a rich tapestry of offerings, this bustling metropolis beckons visitors to explore, savor, and connect. KL's international flair and strategic location make it a gateway to the captivating landscapes of Southeast Asia. From its bustling services to its multicultural charm, the city encapsulates the essence of Malaysia's growth and inclusivity. As a bustling urban epicenter and a gateway to the region, Kuala Lumpur stands ready to inspire, connect, and welcome all who venture within its vibrant embrace.
Selangor
Nestled within Malaysia's embrace, Selangor stands as a testament to progress, diversity, and growth. As the nation's most developed state, it offers a unique blend of urban sophistication and cultural vibrancy. With a burgeoning population and a thriving expatriate community, Selangor embodies a dynamic tapestry that captures the essence of Malaysia's evolution.
Selangor, a microcosm of progress and diversity, shines as a beacon of Malaysia's evolution. With economic prowess, multicultural harmony, and an inviting embrace of expatriates, it paints a portrait of a nation constantly reinventing itself. As a treasure trove of experiences and a gateway to discovery, Selangor stands as a testament to Malaysia's unity, growth, and boundless potential.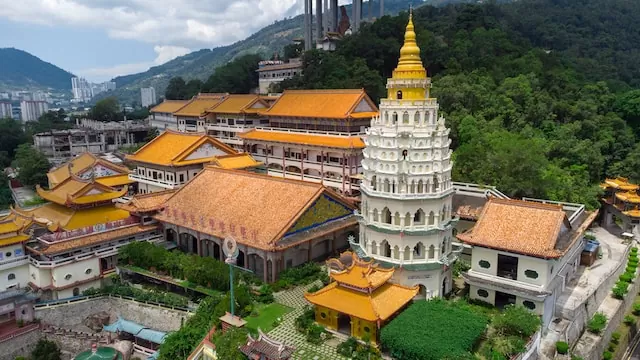 George Town, Penang
Nestled on the captivating island of Penang, George Town emerges as a breathtaking colonial-style city that resonates with history, culture, and the zest of modern life. Recognized by UNESCO as a Heritage site, this city embodies a harmonious blend of old-world charm and contemporary comforts. With an inviting array of infrastructure and services for workers, complemented by splendid natural beauty, George Town is a destination that promises both productive days and serene escapes.
George Town, Penang, stands as a testament to the art of harmonious coexistence between the past and present. With its colonial grandeur, UNESCO recognition, and facilities for professionals, the city is a haven where history and progress converge. Balancing work with leisure, and heritage with modernity, George Town invites all who visit to indulge in its flavors, relish its landscapes, and be captivated by its charm.
Kuching
Nestled on the lush landscapes of Borneo Island, Kuching emerges as a serene and relaxed city that captivates with its unique blend of cultures and traditions. With a strong infusion of Chinese influences and a local reverence for felines, Kuching presents a charming haven that exudes tranquility and an air of leisure.

Kuching, a jewel on Borneo Island, invites visitors to experience a unique blend of cultural influences, natural splendor, and local traditions. With its Chinese charms, cat veneration, and serene demeanor, the city stands as a tranquil oasis where time slows down, allowing
exploration and reflection in equal measure. In Kuching, the gentle fusion of cultures and the embrace of nature converge, offering a memorable journey into a world of harmony and relaxation.
Johor Bahru
Nestled on the cusp of the Malaysian-Singaporean border, Johor Bahru emerges as a dynamic city that seamlessly blends modern marvels with echoes of the past. From captivating attractions like Legoland Malaysia to the rich history embodied by the Sultan Abu Bakar Mosque, Johor Bahru beckons visitors to embark on a journey where modernity meets tradition.
Johor Bahru, the gateway city, beckons with its fusion of modernity and history. From the allure of Legoland Malaysia to the grandeur of the Sultan Abu Bakar Mosque, the city is a melting pot of experiences that reflect its dynamic character. Amidst its contemporary offerings and historical treasures, Johor Bahru invites visitors to journey through time, crossing the borders between the past and the present.
Kota Kinabalu
Nestled along the shores of Borneo, Kota Kinabalu beckons with a harmonious blend of city vibrancy and seaside serenity. This city offers a unique proposition for those seeking the perfect fusion of urban excitement and beachside relaxation. With the magnificent Mount Kinabalu as its backdrop and a thriving food and café culture to indulge in, Kota Kinabalu invites visitors to embrace the best of both worlds.
Kota Kinabalu, a city of dualities, encapsulates the perfect harmony between urban vitality and coastal tranquility. From the allure of its beaches to the majesty of Mount Kinabalu, this city invites exploration and relaxation in equal measure. With a thriving food scene and a café culture that encourages leisure, Kota Kinabalu embraces the spirit of adventure and the pleasures of laid-back living. In this city, the dynamic pulse of the urban landscape converges with the soothing rhythm of the sea, creating an enchanting destination that captures the heart of every traveler.
A treasure trove of attractions awaits those who tread the Malaysian soil:
Petronas Towers (Kuala Lumpur): The world's tallest twin towers, symbolizing Malaysia's urban grandeur.
Batu Caves (Gombak, Selangor): An intricate Hindu temple complex nestled within 10 caves, including a shrine to Lord Murugan.
Central Market (Kuala Lumpur): A heritage-listed Art Deco structure, offering a glimpse of Malaysia's cultural mosaic.
Taman Negara (West Malaysia): One of the planet's oldest rainforests, home to rare flora and fauna.
Leong San Tong Khoo Kongsi (George Town, Penang): A 19th-century, intricate Chinese clan house.
Kek Lok Si Temple (Air Itam, Penang): Southeast Asia's largest Buddhist temple and a pilgrimage hub.
Tioman Island: A tropical haven for scuba diving and hiking.
Cameron Highlands (Pahang): An ideal hiking district, replete with tea plantations and strawberry farms.
The Joys of Working in Malaysia
Economical Haven
Cost-effective living characterizes Malaysia, with expenses about 50% lower than in the United States. This affordability, coupled with commendable living standards, underscores the country's global appeal. Efficient health care and robust internet connectivity further bolster its attractiveness.
Linguistic Harmony and Languages
Malaysia's language landscape is enriched by English, spoken fluently by approximately 60% of its populace. This linguistic ease bridges cultural gaps and fosters social integration for expatriates.
Inclusive Digital Nomad Community
The Malaysia Digital Nomad Visa heralds an era of connectivity, offering tailored perks to both global and local digital economy contributors. This supportive ecosystem paves the way for networking, collaborative partnerships, and a seamless flow of inspiration.
Cultural Kaleidoscope
As a melting pot of Indigenous Malay, Chinese, and Indian cultures, Malaysia radiates cultural diversity. While the nation embraces its Islamic heritage, it maintains an open-minded ethos, accommodating Buddhism, Christianity, and Hinduism
Navigating Ex-Pat Realities
For individuals seeking camaraderie and shared experiences, the ex-pat community in Malaysia offers a welcoming haven. This community also animates the nightlife, as alcohol is not served in most local establishments.
A Tapestry of Residences
Housing in Malaysia is accessible and reasonably priced, enabling foreigners to seamlessly engage with the property market. Online banking options offer alternatives to traditional banks, although certain financial services may be constrained.
Nature's Embrace
A tropical climate graces Malaysia, embracing warmth year-round. Winter temperatures in the 20s and summer highs in the 30s define its climate spectrum. However, the wet season between September and December necessitates vigilance due to potential flooding.
Frequently Asked Questions
Since October 2022, the Malaysia Digital Nomad Visa has granted digital professionals the opportunity to reside in the country for up to 12 months, provided they earn a minimum annual income of $24,000.
Unlike tourist visas with a 90-day cap, the digital nomad visa permits a 12-month stay and provides access to essential local services such as banking.
Q3: What is the duration of the Malaysia digital nomad visa?
The visa's duration spans between 3 and 12 months, contingent on the stipulated period in the application.
Q4: Can the Malaysia digital nomad visa be extended?
Yes, an extension for an additional 12 months is possible, provided the visa criteria continue to be met.
Q5: How long does the Malaysia digital nomad visa application process take?
While document gathering duration varies, the online application process takes approximately 30 minutes. Within four weeks, applicants receive an email response detailing the outcome.
Q6: Can the Malaysia digital nomad visa be applied for while abroad?
Yes, the visa application can be initiated from any country using the online application portal.
Q7: What currency is used for the Malaysia digital nomad visa fee?
Payment for the visa fee is conducted online via credit card, PayPal, or other accepted online payment methods, with the transaction carried out in Malaysian Ringgit.
Q8: Can the Malaysia digital nomad visa fee be paid online?
Indeed, the visa fee must be paid online through the designated online payment portal.
Q9: Will a refund be granted for denied Malaysia digital nomad visa applications?
A 75% refund on the application fee is attainable in case of visa denial, with the remaining 25% allocated to processing costs.
Q10: Is Malaysia a safe destination?
Malaysia boasts a reputation for safety, with violent crimes against foreigners being rare. Nonetheless, petty theft, including pickpocketing, is prevalent in tourist areas.
Q11: How affordable is living and working in Malaysia?
Living in Malaysia is highly economical, with costs approximately 50% lower than those in the United States. Rent in Kuala Lumpur may start at $500 per month, with additional expenses in a similar range.
Q12: What income threshold is necessary to qualify for the Malaysia digital nomad visa?
An income of at least $2,000 per month is required for the Malaysia digital nomad visa. No supplementary income criterion applies if dependents are part of the equation.
Q13: Can U.S. citizens visit Malaysia without a visa?
U.S. citizens can enter Malaysia sans a visa, receiving a visa on arrival that grants 90 days of tourist stay.
Q14: Is a digital nomad community present in Malaysia?
A burgeoning digital nomad community flourishes in Malaysia, intertwined with an expansive ex-pat network. Approximately 150,000 Western expatriates contribute to this vibrant social fabric.
Q15: Are Malaysians friendly?
Malaysians exude friendliness and curiosity, shaped by their multicultural ethos. While Malaysia is Muslim-majority, its implementation of Islamic laws is not uniform. Nonetheless, conservative attitudes prevail regarding LGBTQ+ rights and relationships.
Q16: What is the best time to visit Malaysia?
The period between December and April, post-monsoon season, is ideal for a Malaysian sojourn, characterized by dry weather and comfortable temperatures.
Q17: Which neighboring countries offer digital nomad visas?
Apart from Malaysia, neighboring Thailand and Indonesia extend digital nomad visas, forming a triad of enticing possibilities in Southeast Asia.
Citizen Remote provides a comprehensive suite of services catering to digital nomads. The downloadable app offers visa eligibility assessments and personalized assistance, guiding individuals on their visa journey.